There is no denying that the internet covers a huge part of our lives today and it's almost impossible to imagine life without it, that is why we are listing in our article the best wireless routers. Thus, having a reliable and fast internet connection at home or work has become a top priority for most people, for a wide variety of reasons whether it's freelancing, gaming, downloading and uploading files, watching videos, social media, you name it.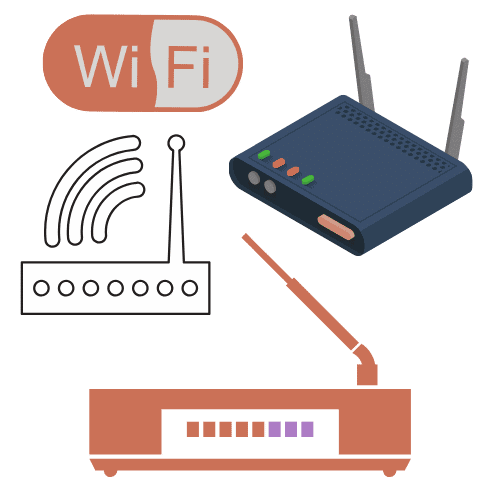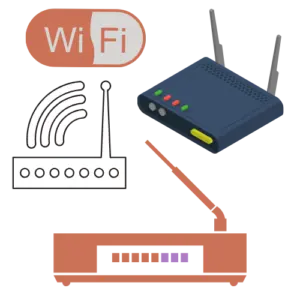 Back in the day, we were limited to slow cable connections, even the wireless ones would enable you to only establish one or two connections with very limited speed and range, but thankfully, this is one of those areas of technology that had witnessed a lot of positive changes in recent years, allowing people to overcome those frustrating times of slow internet connection.
With that said, we are now introduced to a far superior piece of technology called Wi-Fi Routers, the latter are wireless devices that perform the functions of the traditional modems as well as serving as a wireless internet access point for several other devices with remarkable speed and long distances. Here are our top 10 routers
While in some cases you may experience some issues with the Internet Service Providers, it's only fair to point out that Wi-Fi performance isn't always down to ISP, sometimes it's your own fault for buying a router that isn't actually good enough. But it's totally understandable, as choosing the appropriate router can be a struggle.
Hence why we dug in deep and came up with a list of the best wi-fi routers the year 2022 has to offer, so let's begin.
Best Wireless Routers 2022
The Google Nest Wi-Fi makes our list of the best wireless routers for multiple reasons; its elegant and modern design, top of the class performance, various devices support, as well as its off-chart network coverage.
The first thing is first, concerning aesthetics and design, the Google Nest package contains either one, two, or three Wi-Fi routers that have identical specs, features, and looks. The router is designed like a small plastic contraption that blends perfectly with the environment.
Apart from the sleek design, it is a scalable Wi-Fi system that works in harmony and synergy to substantially increase network coverage, as well as granting enhanced support to numerous devices, it can be paired up to 200 smart devices but you might have a slightly slower connection as a trade-off. What's more, its speed and flexibility is through the roof as it allows you to stream a variety of 4k videos simultaneously. Always on the coverage topic, Google Nest offers 6600 square feet of coverage with the three routers which is unrivaled in the wireless routers industry.
Moving on to ports, each router features 2 Ethernet ports, which will give access to 6 ports in total if you opt for buying the complete package. Also, they're compatible with all Nest devices and all other Google gadgets.
Regarding its drawbacks, we initially thought Google could do a little better by including a speaker and a microphone to take note of anything going wrong. Thankfully, Google successfully addressed that issue by featuring exactly that in their new router.
Pros:
Neat and clean design
Huge coverage area
Can be paired up with a great number of smart devices
Great for streaming
Compatible with previous models
Cons:
A slight decrease in performance when connected to several devices
Netgear's Nighthawk models are a very accomplished and acclaimed generation of wireless routers that are widely known, and that's mainly for their high-end performance and maximum security and reliability. That said, the AX5400 gives you all that and then some.
In essence, the Netgear Nighthawk AX5400 is best suited for medium and large homes because it boasts an impressive 2000 square feet of coverage area with 6 streams and 6 antennas. But it isn't only limited to that, as its platform can be upgraded to an X11000 with 12 streams and 12 channels for even better performance and wider coverage area.
It is fitted with a 1.8GHz triple-core processor as well as with an array of the Internet, Ethernet, and USB ports for seamless connection when gaming, streaming, or any kind of use.  Furthermore, it's packed with much advanced and useful techniques such as; Smart connect, Beamforming, Google and Alexa voice controls, and Netgear's own Armor feature. The latter basically provides extra protection from cyber threats by implementing anti-virus and anti-malware software and data protection.
To wrap things up, the setup process is a bit sketchy and the app isn't very intuitive or user-friendly. However, once you're done with it, you won't have any regrets whatsoever as you'll to reap all of its outstanding benefits.
Pros:
Off-chart performance
Loaded with helpful features
Large coverage area
Upgradeable
Complete protection
Cons:
Setup is a bit complicated
3- ASUS RT-AC 88U: Best Dual-Band Wireless Router
To begin with, we have the ASUS RT-AC 88U is the best wireless router for 2022 , if you ever wanted an amazing Dual-Band router to boost the speed of your connection and enhance your online gaming experience, the RT-AC 88U is the one for you.
The RT-AC 88U features an ultra-fast 802.11 dual-band that increases the speed for up to 3167 Mbps for low latency online gaming, the upload download speed of the router can reach up to 1.8 gigabytes per second.
It has a very powerful 1.4 GHz dual-core processor, and 8 gigabytes LAN ports that allow you to connect up to 8 Ethernet compatible devices at once. This device also comes with a smart connect feature that automatically picks up the most suitable bandwidth and connects to it.
Furthermore, the RT-AC 88U can speed up the default connectivity by more than 60% and restore firmware settings to default if something goes wrong with your router thanks to the advanced 1024-QAM technology implemented within it.
As for security, this router features AIProtection technology which ensures surfing the net safely, as it blocks malicious sites, detects the vulnerability, and it establishes smart parental controls.
The ASUS RT-AC 88U is loaded with features, but sadly it comes at a hefty price and its range isn't as good as the other models. But with that aside, if you're a gamer and want the best online gaming performance there is, you just can't go wrong with the RT-AC 88U.
Pros
Pros:
Dual-band for boosting speed
Good for gaming
Packed with features
AIProtection
Cons
Cons:
TP-Link manufacturers are notorious for making reliable routers that offer value and performance, and the TP-Link Archer C5400 is a prime example of that, as it is undoubtedly one of the most versatile packages on the market and can appeal to a variety of users.
Design-wise, the TP-Link Archer C5400 has a black plastic build with vents on top and 8 antennas giving it a look that seems fitting for a gaming desk. As for connectivity, it comes with 4 gigabit LAN ports including a WAN port, a USB 2.0, and a USB 3.0.
Additionally, it's equipped with a dual-core 1.4 GHz Broadcom ARM processor with 3 co-processors for delicate data handling, this gives the router the ability to handle data traffic between devices and keep stable and strong.
Moreover, the 8 antennas can handle 2.4 GHz 1000mb/s bandwidth over 4 streams and two 5 GHz channels with 4 streams as well, and they can get to a potential speed of 2167 Mbps.
When it comes to performance, the Archer C5400 has an incredible range, the download speed average is 70 MB/s and 17 MB/s for the download speed.
Last up, setting up this router is a piece of cake as it's all done pretty fast and you can even download the TP-Link tether phone app that guides you through the setup and configuration directly of the router via your smartphone, the router also features Alexa and IFTTT support.
On the downside, the Archer C5400 is also expensive and has a pretty awkward design for those who are into minimalism. However, if you value performance and quality over everything, the Archer C5400 got you all covered.
Pros
Pros:
Very long range
Excellent connectivity
Very easy setup
Suitable for all types of users
Supports Alexa and IFTTT
Cons
Cons:
Expensive
Design can be unattractive for some
The Netgear R7000 Nighthawk caters towards those who aim for total privacy and cybersecurity, in other words, this router is engineered to protect your smart home devices along with providing an excellent connection.
The R7000 Nighthawk design as the name implies resembles the famous F-117 Nighthawk aircraft, therefore, it displays a cool futuristic look.
This wireless router is designed to be set horizontally but it can be mounted up the wall with the wall mount ports it has, it also comes with 3 removable antennas, 4 gigabit LAN ports, a USB 2.0 port all on the rear, and a USB 3.0 port on the front. As far as specs go, the R7000 comes with a 1 GHz dual-core CPU, a 128MB flash memory, and 256MB of RAM. Moreover, through 1024 QAM.
This router is estimated to achieve a max speed of 600 Mbps on the 2.4 GHz bandwidth and 1625 Mbps on the 5 GHz band. On top of that, it is capable of supporting all the latest 802.11 AC technology, MU MIMO for delivering data at the same time, as well as Beamforming technology for sending data with a direct signal to the client.
To conclude, the setup process of the R7000 is a breeze and the security features make this router stand out, with the Netgear Armor Anti-malware security service you can protect your network and all your connected devices from any kind of threat.
Unfortunately, though, these protection features require you to pay a yearly subscription and the storage capacity is inadequate. Nevertheless, if you're concerned about cybersecurity, the Netgear R7000 Nighthawk is a safe bet.
Pros
Pros:
Provides maximum security
Futuristic eye-catching design
Decent wireless performance
UM MIMO and Beamforming technology
Cons
Cons:
Underwhelming storage
Requires paid subscription
6- TP-Link AC1750: Affordable Dual-Band Router
The TP-Link AC1750 is the best router for low budget, an excellent option for budget-conscious people, while the price of this router is cheap, its performance and connectivity features are anything but, because it is still a dual-band model with decent bandwidth speed.
First off, the TP-Link AC1750 has a 720MHz CPU that can reach a speed of 450Mbps on the 2.4 GHz band and 1300Mbps on the 5 GHz bandwidth.
Secondly, concerning the design, it boasts a glossy black color, and on the rear, it has 3 adjustable and removable antennas, 4Gigabit LAN ports, a WAN port, and 2 USB 2.0 ports, regarding the front it has LED light indicators for power, radio bands, Wi-Fi and all the backports.
Setting up this router takes a few minutes all you have to do is connect all the cables, go to the web console, press quick setup, then auto-detect and you're pretty much all set. Interestingly, the AC1750 router enables you to establish separate guest networks with limited access for guests with many settings and options including parental controls. Finally, it can reach an impressive 91Mbps in 2.4GHz and 509Mbps in 5GHz at close range.
The major downside to this router is its very limited range, so it was mainly made for small houses and offices. All in all, the TP-Link AC1750 is a great bargain for people on a tight budget that lives and works in small places.
Pros
Pros:
Budget-friendly
Good speed
Very easy and automatic setup
Has a few interesting features
Cons
Cons:
Next up, we have the Linksys WRT32X, yet again another wireless router that excels at giving you the best gaming performances with a whole new level of high-end features.
The Killer Prioritizing Engine feature enables you to accelerate the network traffic and eliminate any lag, this mechanism also allows for Simultaneous High-Speed Data Processing which is necessary for high-quality gaming with no latency.
Moreover, the WRT32X works with all Killer enabled computers from MSI to Razor and Alienware. It can increase your Wi-Fi connectivity through the Special WRT32X technology and allow you o be on top of your game. This router has a 1.8 GHz dual-core processor, 256MB of RAM, and 512MB of firmware storage.
It comes with 4 modifiable antennas and a Gigabit Ethernet switch with 4 ports for connecting multiple consoles, each client device will get its own separate data stream and the bandwidth will not be shared with the other users. In addition to that, the WRT32X features a special Dynamic Frequency selection that enables the unit to triple its channels. Finally, this router is capable of reaching a maximum speed of 544.5Mbps at a 15ft range.
On to the negatives, the WRT32X has a mediocre range and its customization isn't flexible compared to other routers. Overall, if you need an excellent gaming router that offers the best value per dollar, this router is the solution you've been looking for.
Pros
Pros:
Best for gaming
High-end features
Features Killer Prioritization Engine
Low latency
Cons
Cons:
Mediocre range
Limited settings customization
It's about time we included a router with long-range capacities and white design as well as a ton of features and impressive performance like the previous models, and for that, we have the Netgear Orbi RBK 50.
For starters, the Orbi RBK 50 is considered to be approximately 170% faster than other routers of similar quality, and one of its biggest advantages is the MESH Wi-Fi system that can cover every inch of your home or your workplace with high-performance network blankets for superb network connectivity.
In addition, the Orbi RBK 50 has no buffering issues even in Wi-Fi dead zones thanks to the overall coverage of 500SQ FT coverage and the speed of 866Mbits/sec on the 5GHz band, 400Mbits/sec on the 2.4GHz band, even if multiple devices are connected to the same connection you won't have to deal with kind of lags.
The network stability is tremendous due to the special Tri-band technology that maintains a stable connection even at long ranges. Furthermore, with the Orbi smartphone app, you can set up your router pretty quickly and easily. Lastly, there are 4 Ethernet ports in the Orbi RBK 50 that can be used to connect several devices.
The fact that you can lose your connection from time to time coupled with the slightly high price-tag can draw the attention of some buyers away. In spite of that, the Orbi RBK 50 still provides a perfect option for those with large houses and offices.
Pros
Pros:
Astonishing range
Beautiful design
Fast connection
Ultra easy setup
Cons
Cons:
The connection can be lost on rare occasions
Google Wi-Fi is one of the best performing and simplest Mesh routers, it's also the most customizable and manageable router with its set of three-unit, it covers wide areas and provides perfect stable connectivity.
The Google Wi-Fi has a short cylinder shape with an all-white body giving it a stylish look that can serve as a nice decoration on your desk.
Every unit has the same capabilities and performances so you can set any one of them as the main router and each unit is powered by USB type C cable. Thanks to their small size you can conveniently set them in any corner of your house.
Speaking of setup, you can download the smartphone app, scan the QR codes on the back of the routers, then follow the setup procedures and you're ready to go. This app also enables you to monitor your network and measure the speed of your connection, in addition, it has a Wi-Fi test that showcases your connection strength within the network.
When it comes to connectivity performance the Google Wi-Fi is unrivaled, as it is claimed that it can reach up to 4,500 ft of range with each unit having 1,500ft. Upon testing, this router could maintain an outstanding 100Mbps speed even at the maximum distance of 1,500ft.
When talking about the flaws of Google Wi-Fi, we can say that the hardware controls aren't as advanced compared to the ones of other routers. However, in terms of performance, it is miles ahead of its competitors and it's definitely worth the money.
Pros
Pros:
Best mesh technology router
Amazing range
Reasonably priced
Sleek design
Easy setup
Cons
Cons:
The Netgear Nighthawk X6 is an all-rounder router, it was designed mainly for Tri-band operation, delivers great performances and connectivity, has an uncomplicated software, offers long-range, along with many more high-end features.
The Netgear Nighthawk X6 has an all-black plastic build with sharpened geometrical angles giving it a futuristic-like design, and just like the R7000P model it was tailored to be set up horizontally and can be mounted on the wall as well.
It is equipped with 6 antennas that can be adjusted to your liking and extended up 3.3 inches enabling you to create a single that suits each antenna. In terms of hardware, the Nighthawk X6 has a 1GHz processor, 256GB of RAM, and 128MB of flash storage. Moreover, this router is designed to handle 3 independent lanes of Wi-Fi traffic with 2.4GHz and 2.5GHz channels, each one can be dedicated jus for high-speed traffic, it also uses Beamforming technology thanks to its 6 antennas.
Additionally, it's worth noting that the Nighthawk X6 provides a very safe cyber environment and its security setting can be adjusted to your preferences. As for the setup, the whole process takes only a few minutes, connect the router and turn it on and it will automatically connect you when you log in to the web.
On the other hand, the Nighthawk's shortcomings are its bulky size and the somewhat expensive price. Other than that, if you're looking for a top-notch router, this is the way to go.
Pros
Pros:
Tri-band router
Attractive design
Decent features
Good internet speed
Very secure
Cons
Cons:
Why Do You Need a Good Wireless Router?
In this day and age, we can barely make it through the day without using the internet, whether it's work, school, or entertainment, we heavily depend on the internet. Hence why we need reliable routers to cope with all that. But you must be wondering why should you care about having a new wireless router with high-end features when your old router still functions just fine? Good question but it's not quite what you think.
First off, it is simply a matter of you not getting what you're paying for, meaning you could be paying your ISP to get 16Mbps of connection but you're only getting 8Mbps instead. And it's your old router's fault as it was only designed to handle a limited amount of speed and range, so you might consider buying a new up-to-date router that doesn't rip you off.
Secondly, the internet world is progressing, with each year passing by new things are being invented and new technology is being implemented into the modern routers to provide more conveniences and help facilitate our daily tasks. Unfortunately, many old-school routers are outdated and lack the latter. So by buying a new and good router you won't miss out on any of the latest tech and features. Regardless if you're a gamer, a workaholic, a geek, a streamer, or just a casual user a decent router will always come in handy and will make life much easier.
Things You Need to Know Before Buying a Wireless Router
Due to the increased demands for better Wi-Fi connectivity in recent years, it is paramount to own a capable wireless router that can cope with your network requirements whether you're at home or at work.
Thus, if you want to upgrade your router or buy a new one, you ought to put in mind multiple factors, whether you want to get the best out of your internet connection, make full use of plenty of high-end and useful features, or in some cases, you might not even need to pay for extra features that you can do perfectly fine without. Having said that, in the section down below we will go through these factors and explain some of the stuff related to wireless routers to help you get the right one for your budget and needs. Stick around!
Bandwidth
Single-band: A single-band router is an affordable wireless router that operates on the 2.4GHz band and its coverage area is limited to small houses or apartments with little interference. In addition to that, they're ideal for only social media use and surfing the web
Dual-band: With the minimal signal interference on the 5GHz band and the added throughput, Dual-band routers are perfect for video streaming and online gaming as most phones and laptops these days have dual-band capabilities.
Tri-band: Great for locations with heavy network traffic with a lot of torrents downloading, video streaming, file transfers, and online gaming. They operate using 1x 2.4GHz or 2x5GHz bands.
Coverage Area
The attainable coverage area can significantly vary according to the building materials of walls, obstacles, and the placement of the access point. But generally, you should always go for a router that has a long enough range to cover almost every corner in your house. By the same token, sometimes having a router with 4000 square feet of coverage area when you only live in a 1000 square feet apartment is a waste. Fortunately, there are options for all house sizes and all you have to do is choose the one with suitable Wi-Fi coverage for your needs.
Some tips on how to increase the range of your router:
Don't put it on the floor or low places
Strategically locate the router, preferably at the center of your house
Make sure the signal doesn't have to travel through obstacles and walls.
Keep it further away from sources of interference such as; microwave ovens, cellular telephones, or any other device that emits radio signals.
If none of the above works, pair it with another router if possible or use a repeater.
Security & Privacy
Establishing a secure network should be on top of your priority list if you want to preserve your privacy and safely surf the net. Luckily, most routers nowadays have decent security and privacy protocols. The most common ones are WPS, WPA/WPA2, TKIP, and AES. With WPS being the less secure out of all these methods, while WPA/WPA2 offering the highest level of security.
Some brands went a step further by equipping their own anti-virus and malware software along with data encryption mechanisms for even better protection.
Other Features
There are some other features that you may or may not need depending on what you want from a wireless router.
Ports: if you want to connect several wired devices to your router, you should look for one with at least 4 Ethernet ports and 1 USB port.
Removable Antennas: Supposedly, if you can replace your standard antenna with some 'high gain' antennas you will get a slight boost in the signal, which is a bonus if you have a large area to cover. Be careful though, some of these 'high gain' substitutes are just gimmicky.
Parental Controls: For parents that want to limit their kids' internet access to specific periods and keep an eye on their cyber activities and online gaming
Guest Network: Ideal for folks who prefer having a separate network with an SSID without risking your network connection
Quality of Service settings: This will allow you to prioritize a certain client or application over the other. For instance, if one device is downloading a file whereas the other is playing an online game, you can give priority to the gaming device to avoid lag and ping spikes.
Best Wireless Routers 2022 – Top 10 Reviews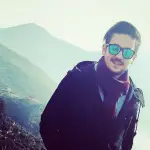 My name is Oussama Blackwell, 28 years old tech, and outdoor geek. I studied technology at the university along with finance and accounting. I love to write blogs related to my field of expertise.